Greetings, whoever-reads-this! It's a dismal day out there, but at least Jeopardy has been showing new episodes. You've gotta find your light wherever you can find it...
Music-type news. Still workin' it here in the Lab. And still making videos. That's one thing that seems to be working out. I'm continuing to get new subscribers on my YouTube page, and a little bit of interaction with them as far as comments and so forth. I'm still playing for an audience, and like having a rapport with them. Haven't lost sight of that.
One other thing I've been doing here in the Lab is learning new tunes. Well, new to me at any rate. Airegin, Voyage, Anthropology, Along Came Betty.  Currently working on the song Laura. Usually done as a ballad, but also works nicely as a medium swing. Bill Evans does it this way on his album A Simple Matter of Conviction(w/ Eddie Gomez and Shelly Manne). So that's my model. Coming soon!
Eventually, there will be another Boone's gig, at which time I'll be playing these new tunes. Good to change up your repertoire every so often. Actually, it's best to do that continuously. But I'll take what I can get..
In other news, I'm figuring out my new Android phone. Now able to both transmit and receive.. Not much to figure out really, more a matter of just sitting and messing with it. As you get older, learning new stuff is more daunting, or at least feels that way. But like anything, it becomes more fun as you get better at it. 
There's a math game on Lumosity that's getting that way. An increasing Fun Factor.. It's called Raindrops, and is basically Space Invaders only with arithmetic equations. I actually broke one of the Enter keys on my keyboard doing this one. 
Skimpy stuff today. Thanks as ever for stopping in and wading through it. Happy Wednesday to you! For now, I'm points elsewhere. Later for now.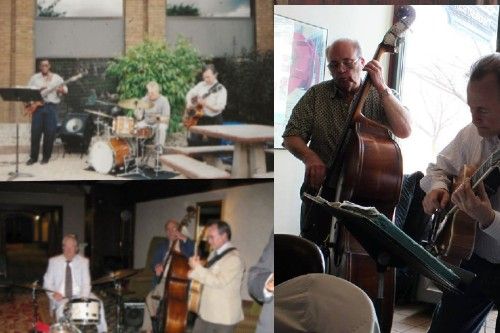 PS today's tune is called Boot Scoot. It's based on the old standard Lover Come Back to Me. From my album Tele-ology. Jazz on a Fender Telecaster.