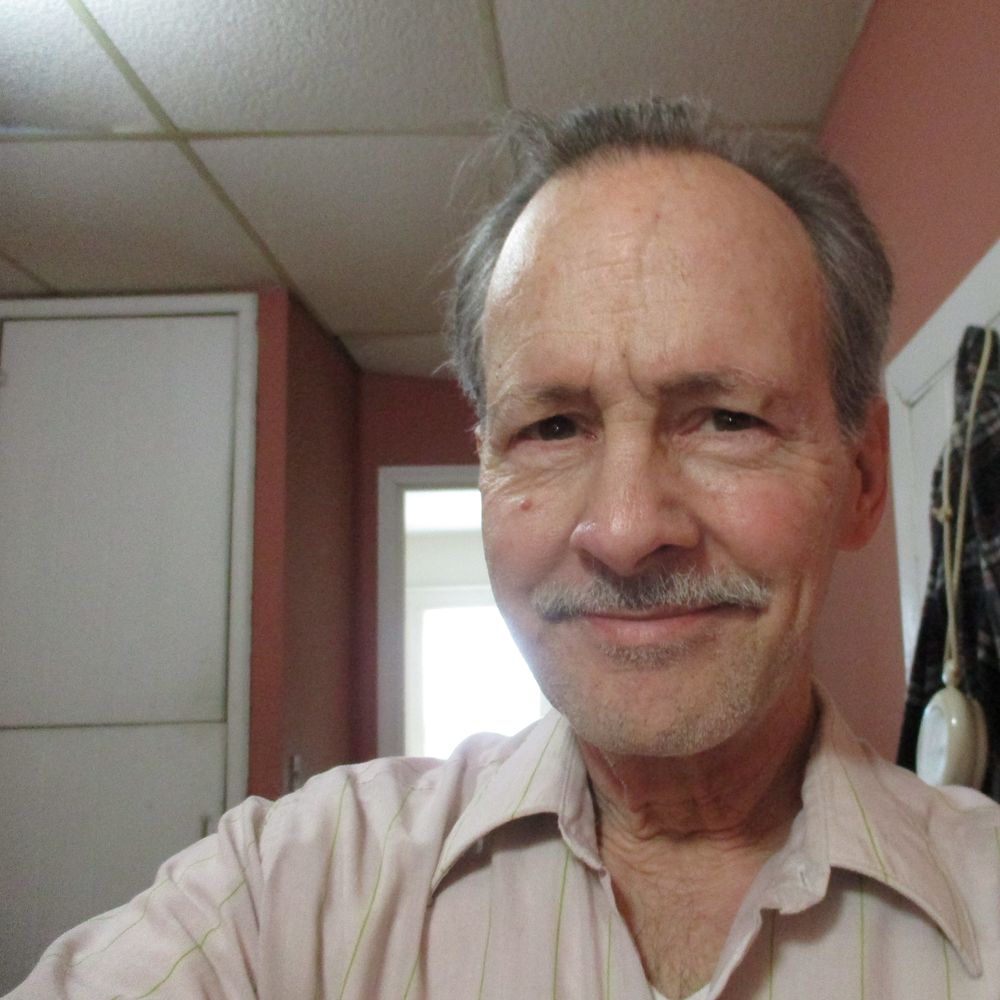 b. August 10, 1954(2 days before Pat Metheny). Piano lessons, age 7-11; briefly played Cornet and Violin at age 11.Took up guitar in July of 1966, 5 years of lessons at a local music store. My guitar teacher played piano in a jazz quartet, and recruited me as a bass player(electric and then String Bass)in the group. At age 14, I had a regular gig with them at a local restaurant called The Flaming Pit. The band was the Bobby Graham Quartet, with Graham on saxophone and clarinet. 
The Bobby Graham Quartet was a great learning experience for me. I got first-hand experience playing jazz tunes, and spent a great deal of time practicing bass and listening to jazz albums. I'd take my gig money om Friday and Saturday-a whopping $50-and buy records. There was a place in Chicago I'd order from, and get big stacks of LPs just about every week for awhile there.
Bass was the first instrument I really played in bands, from age 12. I'd already played guitar for about six months, when a friend suggested starting a band. "You'll have to play bass", he said. "I've already got an electric guitar". And so it began. I think we were called The Atheists, until the drummer's Mom nixed it. We didn't know what an Atheist was, we just thought it sounded cool.  
From there, I played bass in another band, whose name wasn't much better: Automated Sound Society. This was the era of the British Invasion, and bands had silly-assed 'psychedelic' monikers like Strawberry Alarm Clock and Universal Music Computer. A 2-year run with A.S.S., age 12-14. Most of this motley crew went their ways, but the keyboard player and I--now 65 and 66 years old respectively, are still friends. And still playing our instruments-albeit mainly at home..
At that time, the guitar was more like a second instrument. Bass was what I played in bands. Unfortunately, my approach to the bass, at least in a rock(or non-jazz)context, was too guitar-like to suit a few folks. Got tired of people trying to tell me what and how to play, and switched my energies to guitar. I love the bass, but was(and am)too much of a hot-dog..
About that same time, age 17 or so, I tried my hand at composing music, and ended up getting the writing bug. First, piano pieces; and then things for the musicians I played with. Ended up majoring in music composition, getting a Bachelor's from Peabody Conservatory in 1980. My teacher was a guy named Robert Hall Lewis. Every week I'd have a private lesson with him, wherein I'd bring in music I was working on. We'd painstakingly go over every note on the piano, and he'd take it from there. A good three years with him. He never got the notoriety he might've liked with his music, but he was a first-rate musician all the same. 
I can tell this is going to be wayyy too long. So I'll try to fast-forward as much as possible:
1980-84 moved back to Illinois, played local gigs and wrote music.
1984-86 on the road with Gina, Dean and Scoundrel, a 7-piece road band. We played all over the US, from Nashua, NH to Ventura, CA- and also spent a month in Alberta Canada(Calgary and Edmonton), and a brief visit to Matamoros, Mexico.
1987-93 married years.
1991-2013 worked for State of Illinois, Dept of Employment Security. The unemployment office mainly, with a few assignments and one 4-month layoff. 
2013 resigned from State of Illinois. After 22 years, it was time to go. Had to self-insure and live off savings/gig money for a year, but it was worth it!
2014 retired from State of Illinois. Six years later, enjoying the hell out of retirement- practicing/playing guitar and writing new music. Life is good.